Top best generators to create a disposable email address in 2021: If you've spent any time on the internet, you are familiar with the process of giving out your email address to sign up for a new account or app, or to purchase something, but this seemingly harmless action can lead to unwanted spam emails, targeted ads, and expose your personal account to vulnerabilities.
And that's where a disposable email address comes in handy. These services allow you to generate a temporary email address that you can use in place of your real address (also called fake email or trash address). In this way, you avoid signing up for spam campaigns for years, as well as targeted advertising and data leaks in the event of an attack on the site.
In this ranking, we have listed the Best Free Disposable Email Address Tools That Offer To Create Temporary Email Addresses For Free. Consult them and keep your inbox free from spam and unwanted promotions.
What is temporary email and why?
For most of us, email is a necessary evil. Of course, having an email address is important, both to log into accounts on the web and to be sure that you can be reached by colleagues and employers. But email can be frustrating. Whether you're sorting through junk mail and the various e-mails that don't mean anything to you on a daily basis, email is more of a burden than a joy to use.
That said, there are many scenarios where you might be reluctant to use your personal email address. Posting sales ads, websites you don't trust, anonymous dating sites or maybe to create a Facebook or Twitter profile, indeed using a temporary email address is the ideal solution.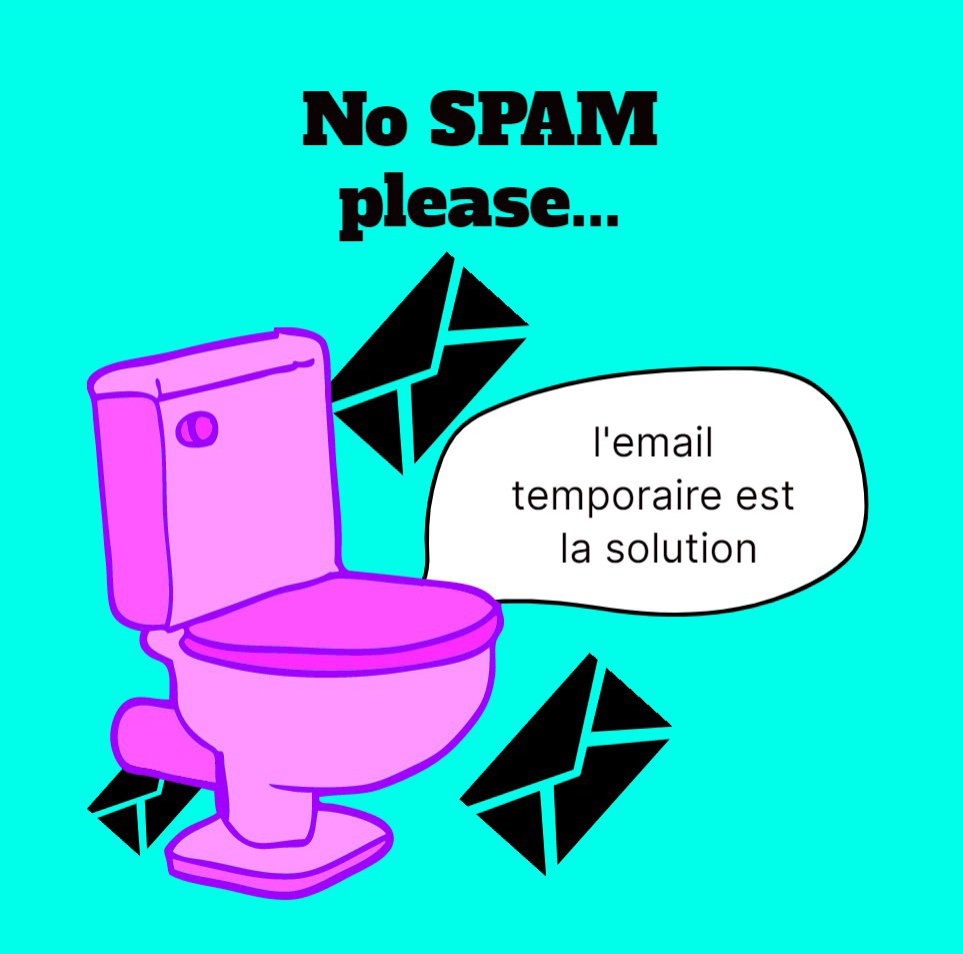 Indeed, it is not recommended to use your original information to register to use these services, as you may receive many unsolicited and unwanted messages.
In such situations, you can use a bogus email address to register. To create a real email address, you might need a few minutes. But, you can do a fake email address or a temporary email address in seconds.
Top: Ranking of the Best Free Disposable Mail Address Tools
In the previous section, we explained how to get rid of spam and junk mail from your inbox using disposable email address services. Now we list the best temporary email address services which are available online. You can choose the service that suits you according to your needs.
For personal use, most of these temporary email address services offer a disposable email address or fake email address free of charge for clarity.
Editor's Note: Please do not use these services for sharing private and sensitive information. We do not promote any illegal activity that you may engage in using disposable email services.
The provisional mail services below are classified according to the REVIEWS score calculated according to the following criteria:
Ease of use
User interface
Security / personal data
Monthly visitors / popularity
Lifespan of the mailbox
With / without registration
So let's check out the full list of the top Best Free Disposable Mail Address Tools in 2021:
Read also : Swiss Transfer - Top Secure Tool to Transfer Large Files & 10 Free Disposable Number Services to receive sms online
Aliases: What you need to know about disposable email addresses
The temporary email addresses are incredibly practical and a great way to take advantage of all the benefits Internet without the waste that comes with it. However, these addresses are not private, do not have the same security offered by many traditional email service providers, and often only last one session.
If you use any of these services, you may notice that you do not need to register and not a password to access your disposable mailbox. Well, neither does anyone else.
This means that sharing identifiable information within these messaging services puts your privacy at risk, so be careful.
To read : Brave browser - Discover the privacy-conscious browser & The Best Free & Fast Youtube MP3 Converters
A useful alternative to temporary email addresses is the alias. You can use your usual email provider, Gmail, Outlook, Yahoo or other, and create a unique and disposable email address which is connected to your main address. This way, you can filter junk mail and keep your email private.
For corporate accounts:
Log in to your preferred email provider, I'll use Gmail for this example.
Go to your account page and select Account. Keep in mind that if you are using Gmail, you will need to sign in to your device's administrator account.
Click on Personal Information then on Name.
You should see an Alias ​​section, click Add Alias. Add a word or name that you want to appear before @ gmail.com.
Click Save Changes.
For individual accounts:
Open gmail on your computer.
At the top right, click Settings Show all settings.
Click on the tab Accounts and import ou Accounts.
In the "Send emails as" section, click Add another email address.
Enter your name and the shipping address you want to use.
Click on Next step and Send validation.
For school or work accounts, enter the server SMTP (for example, smtp.gmail.com or smtp.yourschool.edu), along with the username and password that allow you to access that account.
Click on Add an account.
Log in to the account you added.
Open the confirmation message sent by Gmail.
Click on the link.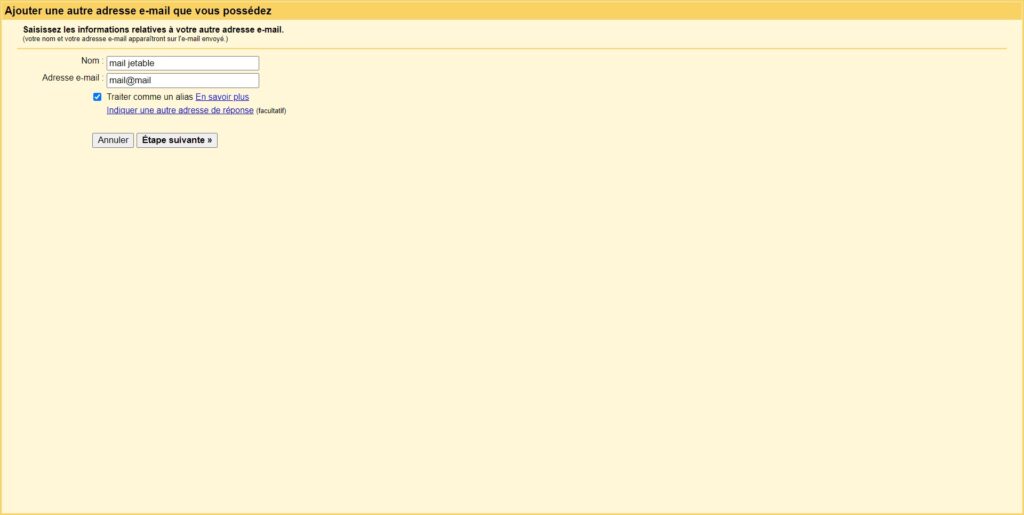 To easily sort your messages, you can add categories after your username.
For example, messages sent to the following aliases will all reach jeannedupont@gmail.com :
jeandupont+ school@ Gmail.com
jeandupont+ notes@ Gmail.com
jeandupont+ important.messages@ Gmail.com
To read : Hotmail: What is it? Messaging, Login, Account & Information (Outlook) & Top: Best Online Compass No Download (Free)
Creating an alias is a little more permanent solution to avoid spam... The creation and assignment of the alias by the server may take a few hours, but the alias will be permanently available as soon as it is ready to use. You can also create aliases on other address providers mails like SFR mail, Yahoo, Orange, etc.
Read also: What is the Best Online Translation Site? & Best Free Book Download Sites (PDF & EPub)
So our article ends, if you have other services to recommend you can write to us in the comments section, and don't forget to share the article!