OneDrive is an internet storage platform that offers massive space for free to anyone with a Microsoft account.
Discover OneDrive
Microsoft OneDrive (formerly SkyDrive) is a file hosting service operated by Microsoft. Launched in August 2007, it allows registered users to share and synchronize their files. It also functions as the storage back-end of the web version of Microsoft Office.
It's a hard drive in the cloud, which you can share, with some added benefits. This cloud service offers 5GB of free storage space, and 100GB, 1TB, and 6TB storage options are available separately or with Office 365 subscriptions.
Its client app adds file sync and cloud backup functionality to your device. The app comes with Microsoft Windows and is available for macOS, Android, iOS, Windows Phone, Xbox 360, Xbox One, and Xbox Series X and S. Additionally, Microsoft Office apps integrate directly with OneDrive.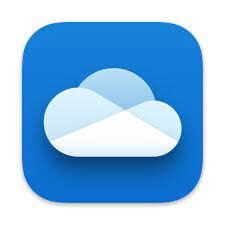 What are the features of OneDrive?
The main features of Microsoft's storage and sharing service are:
Scanning documents:
Scan and save documents with this feature. She permits :
Stay organized: You can choose the information and scan your paper documents in the cloud to access them on different devices.
Scan, sign and send documents: You can scan, sign and transfer important documents such as contracts and forms without printing them.
Store your identity papers: You can scan your passport, health insurance card, and driver's license directly into your space's Safe folder for secure storage and easy access.
Save and share old documents: You can share your documents after scanning them.
One location for all your photos
Store, share and organize your photos.
Accessible everywhere: Access your files, photos and videos on all your devices, wherever you are.
Possibility of sharing photos and videos: Privately share photos, videos and albums with friends and family.
Automatic recording: Preserve your memories by automatically backing up your phone's photos and videos to this Microsoft-powered cloud service.
Opportunity to revisit memories: Rediscover the photos and videos you took on a specific date last year with the "Today" feature.
Improving your productivity: You can increase in productivity
Access files anywhere: Access your documents, files and photos on all your devices, no matter where you are.
Easy file sharing : Share your files with your collaborators
Harmonious collaboration: Collaborate in perfect synergy on Office documents and files in real time.
Backup and Protection: Secure your folders with a password.
The Personal Safe:
You can keep your most important documents safe.
Security by identity verification
Direct file scanning
Automatic locking
Take sensitive files with you
Available on any device.
Backing up PC folders with OneDrive:
you can back up your files easily just synchronize your computer and the service.
Discover : Dropbox: A file storage and sharing tool
How to configure OneDrive?
Microsoft's cloud service is pre-installed on Windows 10. With the Microsoft operating systems, you must activate it from your Microsoft account. By default, the software does not exist in operating systems prior to Windows 7. You must download and install it.
To use it on Android, you should first download it from Play Store. The app for Android makes it easy to use your personal and work files on the go. You can easily open and save files in Office apps like Word, Excel, PowerPoint, and OneNote.
OneDrive in Video
Price
The offers offered by Microsoft's cloud service are divided into two groups: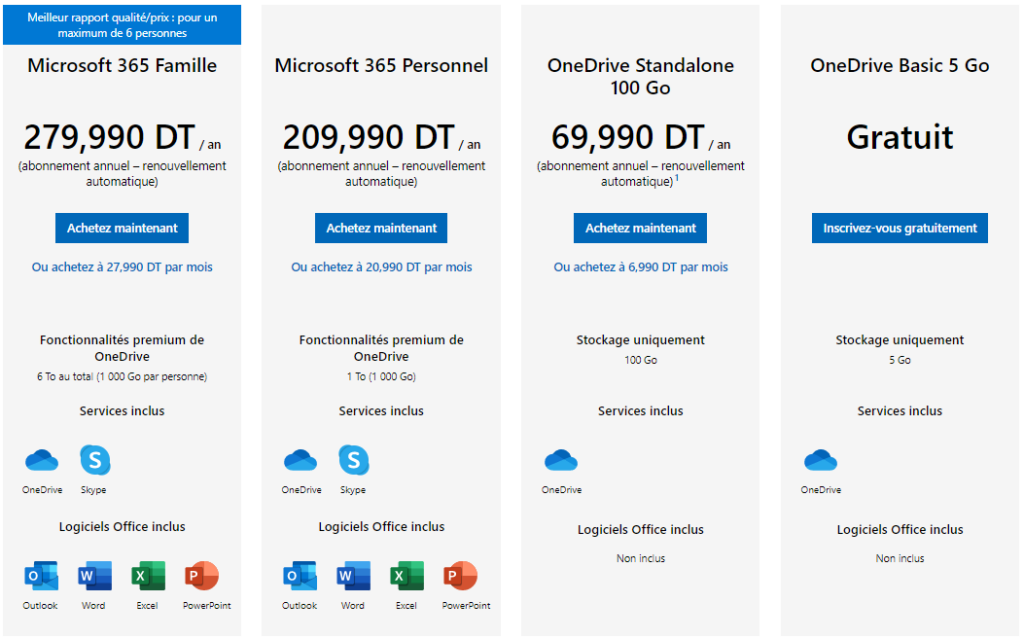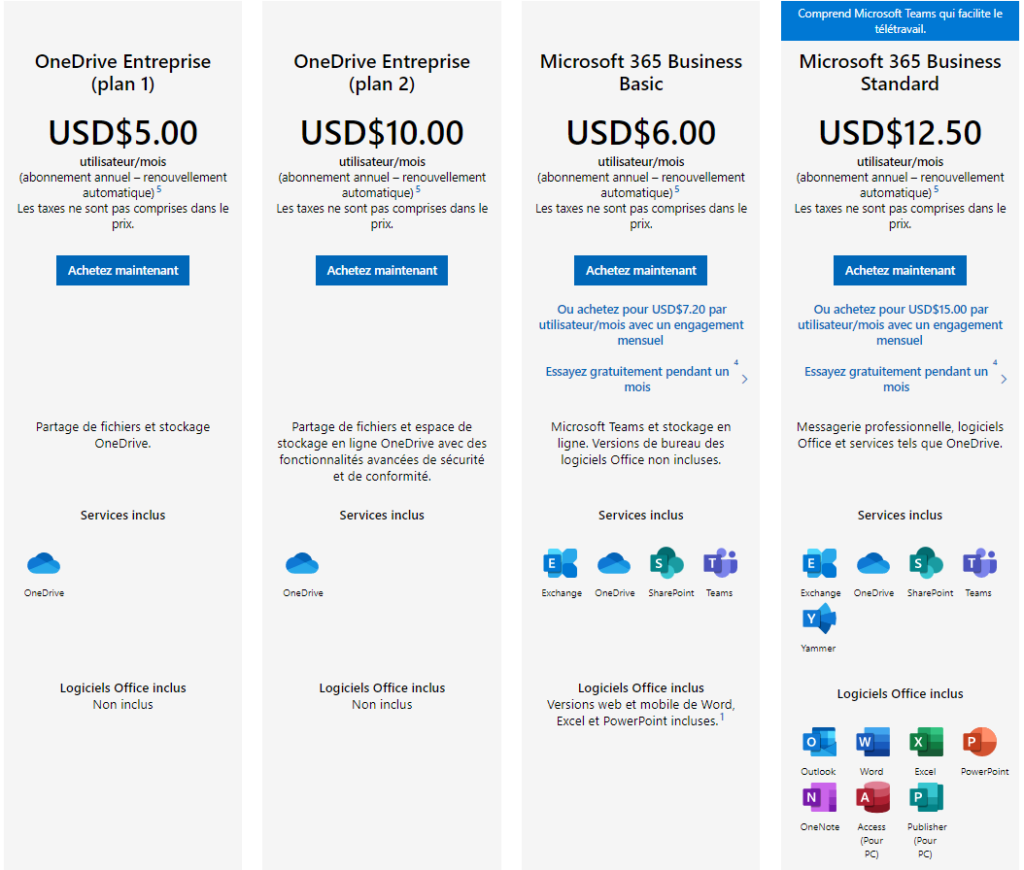 This cloud is available on …
iPhone app
macOS app
Windows software
Web browser
📱Android
Users' review
Excellent experience using a single disc for almost 4 years for my official use.
Benefits
If you run a big business and want to secure your important file or document in a high level secure server where no one can access your file without your permission. So you can use Onedrive because you use it as a file storage place or a collaboration place too. We can easily work on the same file with hundreds of people, we don't need to worry about creating duplicate files in the same disk. My data is stored on the Microsoft server, which means I can easily switch between multiple systems. But my data is on a server that I can easily access from any system. Finally, we can easily control the file open permission or who can modify any of my files which we can easily manage with Onedrive.

Drawbacks
No cons from my side. I love this software

Zamruddin S.
The experience was extremely neutral, I would use One Drive if I had my back to the wall, but that's about it.
Benefits
I liked how I could directly save my word, excel, powerpoint and other types of documents to the possible storage. I used it a lot during my masters in the UK as it was included for all students in the school. It was easy to use and the One Drive platform allowed me to upload my research paper to all school computers using my login. Great addition for students.

Drawbacks
It's not as user-friendly as Google Drive. I felt like something was missing from my overall experience, like I couldn't fully maximize the potential of the platform. I found it difficult to upload to other platforms and people aren't as eager to upload One Drive as Google Drive for some reason.

charles m.
It is the only software I use to send my work, especially very secure. I access it with any device.

Benefits

*Easy to get onedrive, we all outllook so automatically owning us from Onedrive.
*Very large storage space
*Send and receive large files
*File security

Drawbacks

Sometimes files disappear especially on moving them.
Microsoft OneDrive is an ideal storage option for any business, it stands out from other icloud storage.
I use it daily for file storage and sharing both personally and professionally, I recommend

Benefits

An advantage of a huge storage with OneDrive, this software is pure satisfaction and very secure ideal for classifying, storing photos of files. All this while saving space on your PC

Drawbacks

Some photos are synced with an error and are not recoverable. When you move renamed files they sometimes disappear

David B.
alternatives
FAQ
What is OneDrive for Business?
OneDrive is an integral part of Office 365. OneDrive is a Microsoft-hosted location where employees can store, share and access files from anywhere using any internet-connected device or device.
How does OneDrive for Business work?
Getting started with OneDrive for Business is simple. You can add files that are already on your computer to OneDrive by copying them or dragging and dropping them from your computer. When you save new files, you can choose to save them to OneDrive so you can access them from any device and share them with others. And, if your computer has a built-in camera, you can automatically save copies of your camera roll photos to OneDrive.
How can I benefit from using OneDrive?
Here are a number of ways you can benefit from using OneDrive:
* Automatically copy a backup of your files.
* Access your files from anywhere.
* Easily switch between devices.
* Share your files with whoever you want, whenever you want.
* Free access to Office Online.
Can I edit documents in OneDrive?

Yes, you can edit files in OneDrive using the web app versions of Microsoft Office programs including Word, Excel, PowerPoint, and OneNote. To open a file in OneDrive, click on the file name and choose "Edit Document", then "Edit in Web App" from the top menu bar.
How do I know if a shared document has changed in OneDrive?
If it's a Word, Excel, or PowerPoint document, there's a Comment tab/section that shows who edited the document and what section they edited. The person editing the document and the section they edited. A color corresponding to the person's name appears in the section of the document they edited, making it clear where changes were made in real time or at any time. Changes were made in real time or at an earlier time.
Should I install the OneDrive app on all my computers?
No. If you don't want to keep all of your OneDrive files on one computer, you can still work with your OneDrive on that computer by going to the OneDrive website.
Read also: Dropbox: A file storage and sharing tool
References and News from OneDrive