You would like to organize your administrative documents because you waste a lot of time looking for them but you are short of time and you are not sure of finding them all.
You want to be able to easily retrieve your invoices, which are now dematerialized because you have to provide them to your accountant, but each of them is in a different customer area and you must therefore connect to each one regularly to retrieve and send them.
With Digiposte, access all your documents everywhere, all the time and benefit from a storage space of 100GB and 1TB.
Presentation of DigiPoste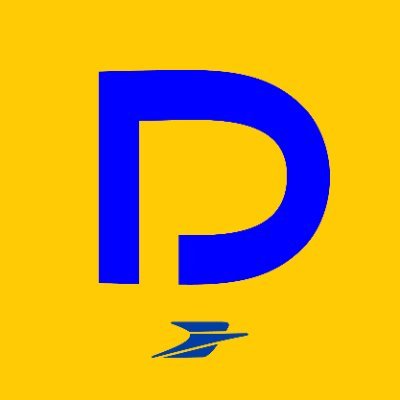 Digiposte is a digital safe and a personal assistant that helps you manage your documents and your family's daily life with ease.
It allows you to:
store and protect all your documents,
retrieve for you and automatically classify your certified or uncertified documents (invoices, statements, pay slips, etc.) from the organizations and e-merchants you have selected,
keep, secure your documents and share them in complete confidence with your family and with third parties,
archive your e-mails and their attachments from Laposte.net as well as proof of posting of your registered letters online from the Mail Shop,
support you in the preparation and management of your formalities (renewal of an identity card, purchase of real estate, registration with a sports club, etc.) online.
It also allows to:
remind you of important deadlines
suggest steps to take
Digiposte is accessible from the web or the mobile application, with internet access. By accessing your Digiposte account, you can easily and at any time access all the documents you have stored there.
The Digiposte service allows you:
protect all your personal documents (administrative documents, photos, music, etc.) by uploading them to your digital safe
to collect all your important documents (bank statements, invoices, payslips, etc.), thanks to the "My organizations and e-merchants" service. Your documents are automatically exported, classified and secured in your digital safe
simplify your procedures with the automatic filing of your documents. You simply indicate the nature of your procedures (an identity card to be renewed, a real estate project, etc.), your Digiposte safe automatically checks and centralizes the documents present in your storage space, and lists the missing documents.
DigiPoste in video
Functionalities
The DIGIPOSTE online document reception, storage, secure management and sharing service is organized around three major functionalities.
Receive and add documents online
Access from any computer connected to the Internet,
Choice and control of the documents received: the user decides which issuers are authorized to send him documents (bulletins, statements, supporting documents)
Digitization and storage: DIGIPOSTE makes it possible to digitize all their administrative documents (identity documents, invoices, notarial deeds) and centralize them in a single space.
Classify, manage and archive documents online
Backup: payslips, bank statements, invoices are automatically saved in a secure digital safe.
Alert system: the user can activate email alerts (eg reminder) for each stored document if it has a deadline (eg sending).
Sorting system: the user can classify and organize his documents online. To find them quickly, it applies simple filters (by type of document, issuer, date),
Legal value: digital documents received from issuers retain their legal value (paper equivalent)
Share access to documents
Sharing and right of access: the user defines limited and secure access to the administrative contacts/third parties with whom he shares his documents.
With Digiposte, select the procedure that interests you and the supporting documents (national identity card, proof of residence, tax notice, payslip, etc.) are automatically stored and secured in your application to constitute your administrative files. Once the dossier has been completed, the Digiposte sharing service allows you to send your dossier directly to your contact via a secure link. Simple isn't it?
Do you want to secure and share your important documents (passport, driving licence, gray card, vital card, etc.)? With Digiposte, deposit and save any document securely from all your devices (computer, smartphone or tablet). On smartphone, scan your paper documents via the mobile scanner and save the files in one click.
Digiposte allows users to add an additional level of double-factor security. This digital service protects access to the account even in the event of password theft.
Strict and guaranteed protection and confidentiality of personal data. The documents contained in your personal Digiposte account cannot be accessed by La Poste or the Digiposte teams.
An online storage space that retains the legal value of stored documents for life. A digital safe service in accordance with the decree of law.
100% hosting in France (on La Poste's highly secure servers) meeting numerous standards allowing the storage of your important documents.
DigiPost prices and offers
Any Digiposte safe creation is free. The download of the mobile application is also.
However, Digiposte allows you to choose between Digiposte's BASIC and completely free offer, and two paid offers: the PREMIUM offer at 3,99 euros/month or 39,99 euros/year, and the PRO offer at 8,33 € excluding VAT (€9,99 including VAT), these two offers remain non-binding.
Reminder of the free BASIC offer:
Users benefit from:
5 GB of storage (represents approximately 45 PDF documents). Only personal documents are counted.
5 connected organizations (energy, telephony, e-merchants, taxes, etc.). Certified organizations are not counted.
Digiposte's Pro offer has been specially designed for our Pro users (self-employed entrepreneurs, business creators, VSE managers).
For €9,99 / month including tax, without obligation, you benefit from the following advantages:
1 TB of secure storage (in data centers 100% hosted in France)
Unlimited connection to organizations, with access to exclusive Pro organizations
Pre-designed files for your professional procedures
Advice and information related to your activity
Access to your documents even without a network with offline mode on the application
Telephone assistance from your Digiposte profile
Subscription to the PREMIUM offer can be taken out from the Digiposte mobile application or the website. Subscription to the PRO offer can be taken out from the Digiposte mobile application, the website and the dedicated page on the La Poste website.
Available on…
You can download the Digiposte application from your mobile. It is only available on:
alternatives
Cozy Cloud : Invoices, passwords, photos or personal information, gather your data in the Cozy digital home.
Discover: 10 Best Alternatives to Monday.com to Manage Your Projects
FAQ
How does Digiposte work?
Operation. DIGIPOSTE is aimed at companies of all sizes (SMEs and large companies). It allows them to send their employees, customers, service providers/suppliers the documents of their choice in digital form, with the same value as a paper original.
Is Digiposte free?
However, Digiposte allows you to choose between Digiposte's BASIC and completely free offer, and two paid offers: the PREMIUM offer at 3,99 euros/month or 39,99 euros/year, and the PRO offer at 8,33 € excluding VAT (€9,99 including VAT), these two offers remain non-binding.
Digiposte, who is it for?
To businesses. Whatever the size of the company (VSE, SME, large company, etc.), Digiposte allows staff to streamline payroll management in the company by facilitating exchanges (such as sending payslips) with employees . And this, while securing the sharing of documents.
Who has access to the contents of my Digiposte safe?
Only you have access to your account. Digiposte does not have access to your documents and cannot view the contents of your digital safe.
Why does Digiposte not work?

If you get the message An error has occurred displayed when you try to connect to the Digiposte application, go to the settings of the browser used on your mobile to enable cookies.
DigiPoste References and News