In most countries of the world, MotoGP streaming is free, but in French-speaking countries like France, motorcycle races are reserved for subscribers of pay channels like RMC Sport or Canal +.
Fortunately, there are several free live streaming sites, which allow you to follow the motoGP live streams through foreign channels and even watch the moto gp broadcast so you don't miss any of your favorite races.
In this article, we share with you the complete guide and tips to know how and where to watch all the MotoGP Grand Prix live streaming for free and without subscription.
The new MotoGP 2022 season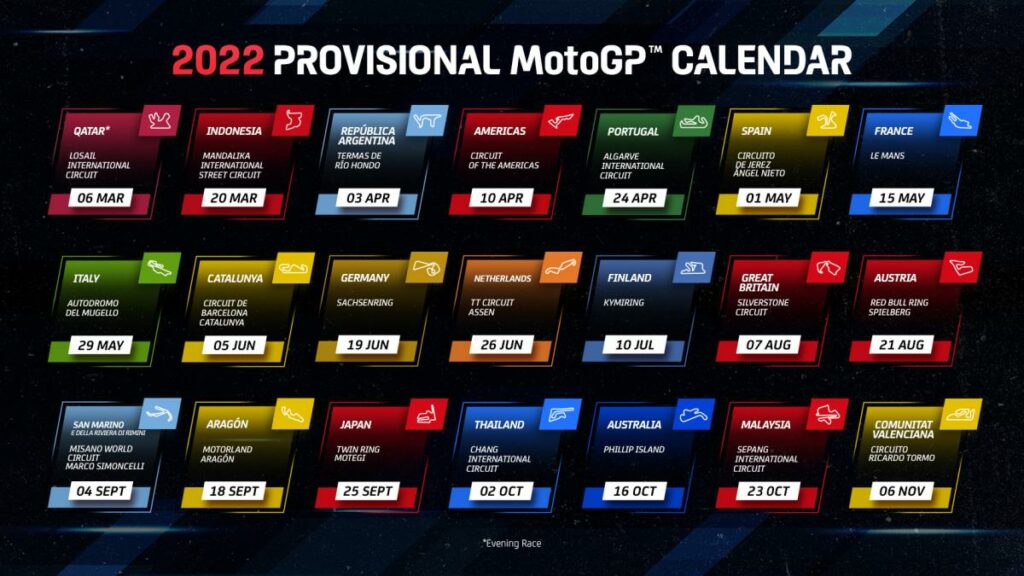 It's official, the new MotoGP 2022 season has been launched. Indeed, the International Motorcycling Federation published on Wednesday the official list of the teams and the twenty-four riders who are registered for the 2022 MotoGP World Championship.
Lenovo Team: # 43 Jack Miller (AUS); n ° 63 Franceso Bagnaia (ITA)
Pramac Racing: n ° 5 Johann Zarco (FRA); n ° 89 Jorge Martin (ESP)
VR46 Racing Team: n ° 10 Luca Marini (ITA); n ° 72 Marco Bezzecchi (ITA)
Gresini Racing Moto GP: n ° 23 Enea Bastianini (ITA); n ° 49 Fabio Di Giannantonio (ITA)
Monster Energy Yamaha Moto GP: n ° 20 Fabio Quartararo (FRA); n ° 21 Franco Morbidelli (ITA)
With U Yamaha RNF: n ° 4 Andrea Dovizioso (ITA); n ° 40 Darryn Binder (AFS)
Repsol Honda Team: n ° 44 Pol Espargaro (ESP); n ° 93 Marc Marquez (ESP)
LCR Honda Idemitsu: n ° 30 Takaaki Nakagami (JAP); n ° 73 Alex Marquez (ESP), Honda LCR)
Aprilia Racing: n ° 12 Maverick Vinales (ESP); n ° 41 Aleix Espargaro (ESP)
Team Suzuki Ecstar: # 36 Joan Mir (ESP); n ° 42 Alex Rins (ESP)
Tech 3 KTM: n ° 25 Raul Fernandez (ESP); n ° 87 Remy Gardner (AUS)
Red Bull KTM Racing: n ° 33 Brad Binder (AFS); n ° 88 Miguel Oliveira (BY)
Where to watch MotoGP races?
There is nothing like a exciting motorcycle race. When the first road racing world championship was held in 1949, people had to go to the race, they couldn't watch it on TV.
It's amazing to think that these days you can watch it anywhere on quality live streams. MotoGP has changed a lot over the years. The circuits replaced the road races. The size of motorcycle engines has changed and there are no sidecars anymore. But the pure adrenaline and excitement remains.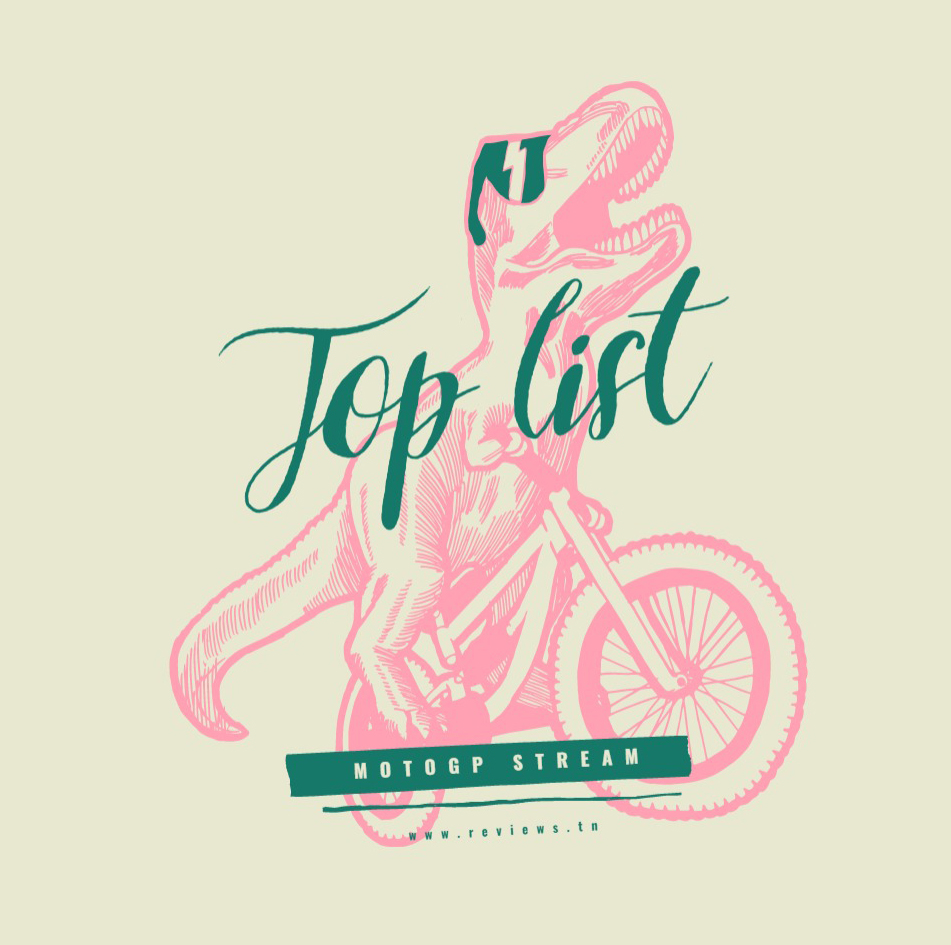 To watch this race as all the Grand Prix of the MotoGP World Championship, you can opt for the non-binding subscription to CANAL + at the price of 24,99 euros per month, or the offer with 24-month commitment at the price of 20,99 euros per month for 12 months then 24,99 euros per month, with the first month to try.
In your CANAL + subscription, you benefit from CANAL +, CANAL + Séries, CANAL + Docs, CANAL + Kids, CANAL + Décalé and Infosport +, for a rich and varied program schedule: sport (MotoGP, Formula 1, Top 14, Champions League, Premier League, etc. ), ultra-recent cinema, international series, productions from the Original CANAL + Creation, documentaries and youth programs.
Otherwise, you can go through the other foreign French-speaking TV channels which also broadcast F1 and MotoGP live, but this time in the clear. Below is the list of official international MotoGP TV channels and broadcasters:
As for foreign channels in English, there are many channels that offer direct streaming of MotoGP races, here is the list:
BT Sport : This year again, BT Sport will be broadcasting all the MotoGP action live on TV, usually on BT Sport 2.
NBC Sports : For MotoGP fans based in the United States, it is NBC and NBC Sports Network (NBCSN) that are broadcasting the races this season, although only five GPs are being broadcast live, the others being televised delayed.
Network10 : You're in luck in Australia because all the MotoGP series for the 2022 season will be broadcast on the free Network 10 channels. If you already have pay TV, you can also watch Fox Sports.
Spark sports : New Zealand-based MotoGP fans should tune into Spark Sport for the 2021 season. The price is $ 19,99 per month, but if you just want to see a race for free you're in luck, because it's there is a 7-day free trial.
Thus, you can use the foreign channels mentioned above is interesting because it allows us to watch the GPs live for free, unlike Canal + which is paying.
Read also : +25 Best Free Sports Streaming Sites Without an Account & 10 Best Free F1 Live Streaming Sites Without Registration
Did you know? Formula 1 cars are much faster than MotoGP's, so F1's lap times are much shorter than MotoGP's.
MotoGP: Where to Watch the Grand Prix Streaming Free?
The problem with the free live streaming sites at the top is that they are foreign channels. In fact, most of these channels set up a geo-blocking system which prevents users from certain countries from watching the grand prix in free streaming. The solution is to use a VPN to bypass the blocking, which we recommend NordVPN which offers a free trial and discounts of 75%.
Personally, I particularly use the Belgian channel RTBF because it broadcasts all the GPs each time and does not just broadcast the official race.
In addition, there are several websites free sports streaming which also offer the Moto GP Grand Prix in live streaming for free to know : VIPleague, VIPbox, Channel Stream, streamonsport or even stream2watch.
See also: NBA Streams: Top 21 Best Free NBA Live Streaming Sites & Top Best Free Tennis Streaming Sites
Watch MotoGP free streaming without VPN
In addition, you have probably already come across sites announcing that it is possible to have MotoGP streaming without a VPN. While this is not false information or false advertising, be aware that it is not free.
Indeed sites like https://motogpstream.me allow you to watch MotoGP live streams from any country. So you can watch the races without having to use a VPN. However, the quality of the streams is variable, you can find Moto GP races in HD but also retransmission in mediocre quality.
That said, even with all these alternatives to watch motogp streaming, it better to use a VPN and this to avoid problems and maintain your online anonymity.
Follow the Moto GP results live on Eurosport
Are you more of a Moto GP fan and want to follow race results all over the world? Well, the ideal solution for you is to use the Eurosport site or application.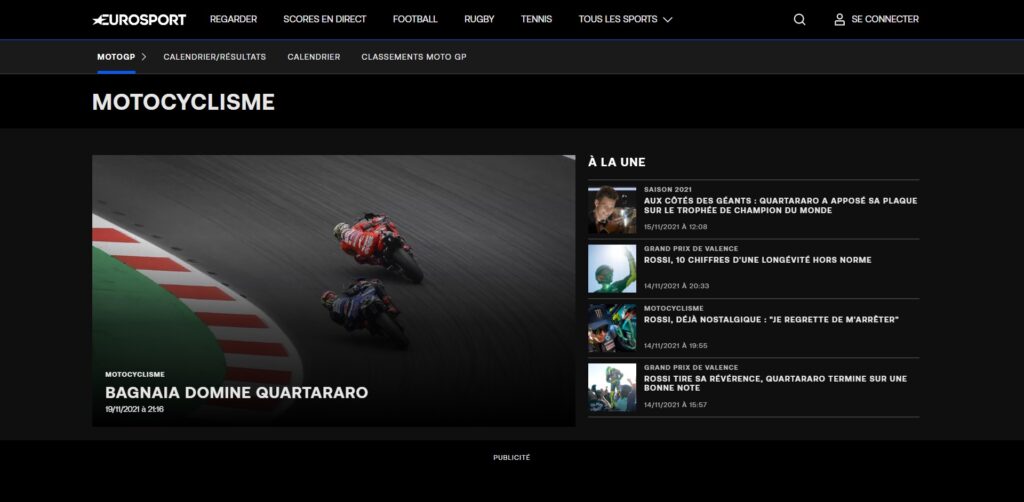 Indeed with work and studies I do not find the time to watch all the Moto GP races live streaming, so I often use the Eurosport site, in fact the "Motorcycling"Offers excerpts and summaries of the latest races and it will help you to follow events all over the world whether it is a simple motorcycle race or championships.
In addition, Eurosport has a section entitled: "Motorcycling - Info"Which allows you to track scores and results in real time.
Watch all the MotoGP replays for free in streaming on RTBF
As indicated at the beginning of the article, in France MotoGP is normally reserved for Canal + subscribers, but that was without counting on the possibility of using foreign channels which broadcast each MotoGP for free in live streaming. It is the legal and ideal alternative for those who wish to save on the cost of sports channels
Indeed, the Belgian channel RTBF broadcasts all the MotoGP Grand Prix in unencrypted form, live and in replay, from practice to races through qualifying.
In addition, the platform also offers replays and retransmissions of the races in free streaming video. So if you don't want to use a VPN or don't have free time to follow all the races, the Belgian platform RTBF (or Auvio) is the best alternative for you.
Read also : Top +15 Best Free No Download Soccer Streaming Sites
Note that if you are a Belgian resident, you can see all the videos available on RTBF Auvio from one of the 28 countries of the European Union (https://europa.eu/european-union/about-eu/countries_fr ) as well as in Liechtenstein, Iceland and Norway. The two elements taken into account to know if you are a Belgian resident are the Belgian postal address and the Belgian mobile number.
If you have other MotoGP streaming addresses you can write to us in the comments section at the bottom and don't forget to share the article on Facebook and Twitter!