Reviews SweatCoin — With the Internet, it is now possible to earn money working from home. You may have heard of the many websites that allow you to earn money and make ends meet. In addition to these sites, there is an application that asks you nothing more than to walk to get paid, it's SweatCoin.
Specialists generally recommend taking around 10 steps a day to stay healthy. Walking has also been encouraged in recent years in order to limit pollution linked to mobility. In the same spirit, the new Sweat Coin application promises us a reward in exchange for the distance covered on foot.
The app available on iOS and Android claims to pay us in cryptocurrency for steps taken each day. Although the application is quite popular in the world, and the pleiotropy of positive opinions on the Play store, it is wise to understand how it works before starting to use it. let's find out the complete review of SweatCoin, operation, opinions, reliability, risks and remuneration.
What is Sweatcoin?
Sweatcoin is an application for iPhone and Android created in the United Kingdom in 2016 whose the concept is to pay its users to walk. The goal is to motivate them to exercise. The app is among the free downloads from Google Play and Apple Store. It can thus be installed and launched easily on most Android and Apple devices available on the market.
The concept of Sweat Coin is simple. The trips made by users are converted into currencies. These can be spent on the various brands that Sweatcoin has partnerships with. It is thus possible to obtain, among other things, yoga lessons, iPhones or Uber races. The app also offers the option to donate to charities.
Sweatcoin necessarily uses GPS data from the smartphone to record movements, but also uses an accelerometer to ensure that users do not cheat while driving. The app seems to run in the background, but warns that this can consume a lot of battery.
Currently, Sweatcoin is free and very popular, as evidenced by its great positive reviews in the Apple and Android app stores, which only increases our interest in this application.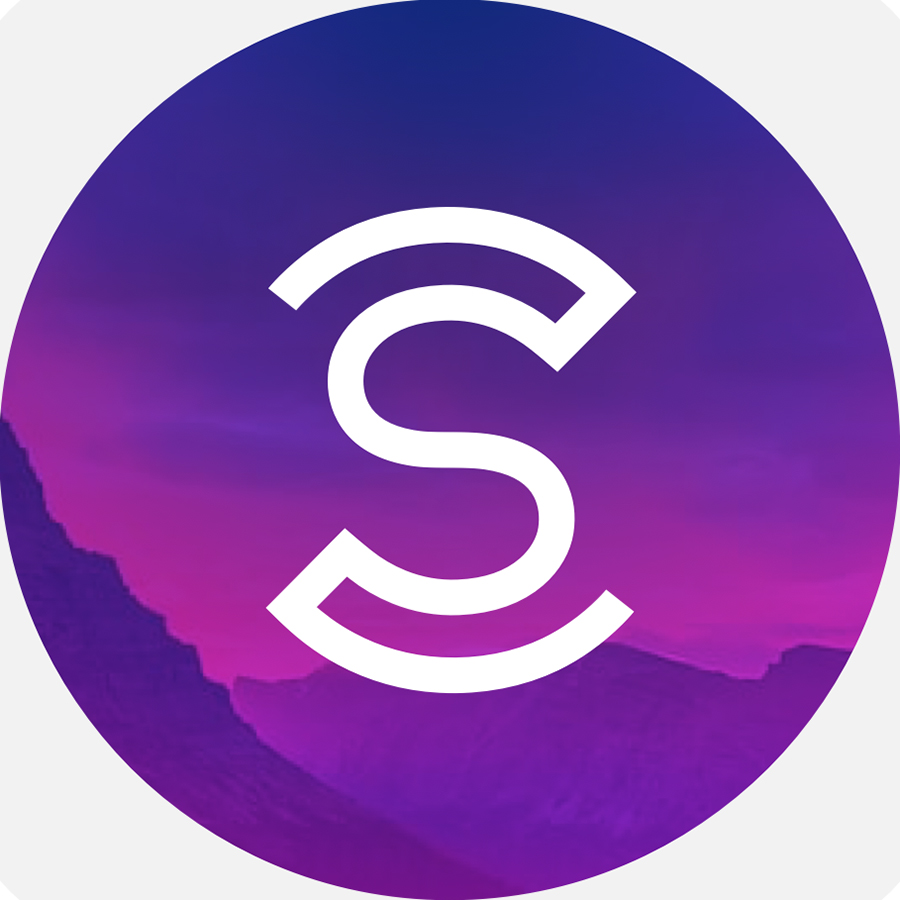 How does the app work?
This free application is based on a simple concept. You will be paid according to the distance traveled. Specifically, you will receive approximately 1 SC for every 1000 steps you take. This virtual currency will be stored in a special wallet. The accumulated funds can then be converted into coupons or products.
Prices can vary greatly, depending on your budget and available flash deals. The prizes can be coupon codes and subscriptions from partner shops, cash payments via Paypal, etc. Of course, not all of these rewards are of equal value. For example, the iPhone XS costs around 20 SC.
After registration, you will start with the free version of Sweatcoin or as they call it the "Mover". This version allows you to earn up to 5 SWC (Sweatcoins) per day, which is equivalent to 150 SWC per month.
Sweatcoin offers 4 other versions, but these cost money:
"Shaker" (costs 4,75 per month) allows you to earn up to 10 SWC per day or 300 per month;
"Quaker" (costs 20 per month) allows you to earn up to 15 per day or 450 per month;
"Breaker" (costs 30 per month) allows you to earn up to 20 SWC per day, or 600 per month;
"Trouble Maker" is under development and will be available soon.
Sweatcoin works according to the freemium model, where you start with the "Mover" (free plan) and upgrade if you don't mind paying. The Sweatcoin premium plans have more steps than the free plan.
Withdraw money on SweatCoin
If there is no direct way to withdraw money from Sweatcoin, you can convert your coins into rewards. Note, however, that rewards that give you money paid to PayPal or Amazon are rare. Thereby, you cannot directly convert Sweatcoins into euros. It is, however, possible to use your tokens to obtain PayPal money, Amazon gift cards, vouchers… Given the transactions that can be made, 1 cryptocurrency token is equivalent to 0,008 euro about.
How much is 1 SweatCoin worth in Euro?
Considering the transactions carried out, 1 SweatCoin token is equivalent to €0,010. So, according to this figure, 100 SweatCoins are equal to 1 Euro. Unfortunately, there is no way to directly exchange money with SweatCoins at this time. rewards that give you real money via PayPal or Amazon are rare.
How many Sweatcoins can you earn?
20k step equivalent to 1k SWC. In other words, if you really want to win 1k SWC, you must, according to the limits above, walk for 15 km (9,3 miles) for 3 years in a row! Does that sound realistic to you? Probably not…
Also, reading other Sweatcoin reviews online, I find that this fitness app sometimes incorrectly calculates how much money you should earn on the steps you have taken.
My advice: don't think of SWCs as money. It's more about bonus points than money. Therefore, Sweatcoin is more of a platform and marketing tool for various promotions. Also, you can't really "cash out" what you've won! Note that Sweatcoin suggests that you spend your SWC earned on its marketplace.
How to earn more SWC?
To earn more Sweatcoins, refer your family or friends. The more people you refer, the more money you earn and the more PayPal vouchers you can earn. In general, your Sweatcoins will be used to obtain discounts at partner stores.
Referrals get 5 Sweatcoins and referrals get a bonus when they sign up through the referral link. The gifts won are, in addition to money: iPhones, transfers, gift vouchers, PayPal, etc. You must have at least 3 euros to withdraw money.
To get a lot of sweat corners, you have to walk a lot. For example, to get the iPhone X as a gift, you need 20 Sweatcoins, which equals a total of 000 million steps. So you'll have to wear your training suit often to get the iPhone X.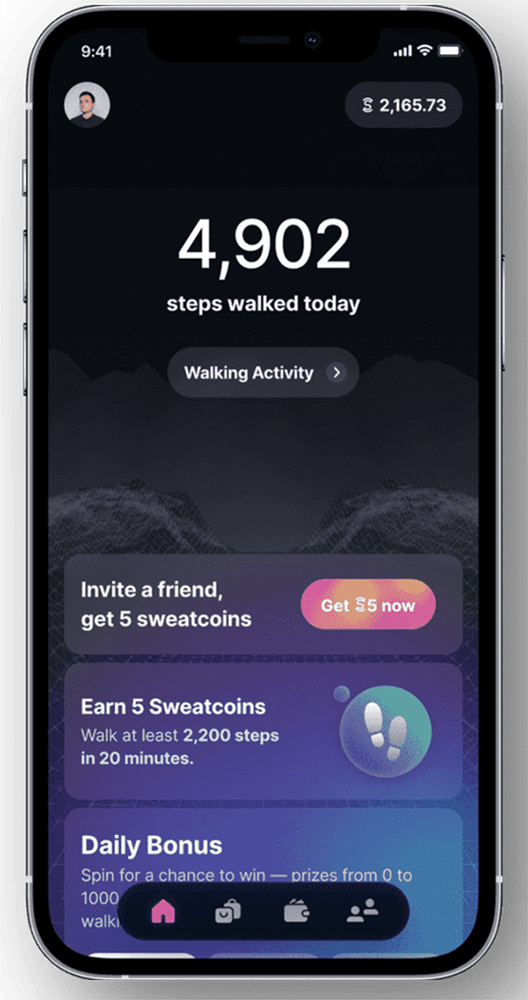 What's the catch with Sweatcoin?
Every time you walk outside, the Sweatcoin app counts your steps. The total number of steps will be converted into money (but it is actually digital money). The trap of the Sweatcoin is therefore the following: it's not really cash you get, but rather Sweatcoins (aka SWC). One thousand steps are worth approximately 0,95 SWC.
The Sweatcoin app does not actually show the distance traveled. It only shows steps, so I always recommend buying an activity tracker if you're serious about your tracking. You don't need anything fancy, but a simple Garmin would be nice.
Information and privacy
Are Sweatcoin users paid to walk? If we take this question at face value, no, we get paid for giving them access to our data.
The Sweatcoin App asks for a lot of information, such as: Our first and last name. Our contacts in our phone. Our GPS position at all times. Our call history. Our photos and videos. Our Wi-Fi network. The status of our phone and the websites we visit.
In short, it is clear that the app is a strong privacy invasion. This information may be resold by Sweatcoin, as indicated in their Privacy Policy. Once you sign up, it becomes a real chore to permanently unsubscribe. In order for the company to delete our information, we had to email Sweatcoin. Needless to say, the response was not very quick.
How much I earned with SweatCoin
One of my resolutions this year was to walk at least 5 steps a day. That's when I downloaded Sweatcoin to inspire me to achieve this goal. Year to date, I've actually averaged about 7 steps per day. As of this writing, I have earned 602,66 Sweatcoins and averaged 7 steps per day. It's worth either $30 or $8, depending on when I cash out.
So how much are my 602.66 Sweatcoins worth? Indeed, there are two ways to convert a Sweatcoin into PayPal money, and each of these ways gives a different value to Sweatcoin.
So if I wanted to cash out my Sweatcoins quickly, I would wait until I had 3 Sweatcoins aside, which I could redeem for $650 cash through PayPal. If you divide $50 by 50 Sweatcoins, that means each Sweatcoin is worth approximately $3. If I multiply my 650 Sweatcoins by $0,0137, I get $602,66. So if I plan to cash out my Sweatcoins within the next year, you can say that i made $8,26 with Sweatcoins in a few months.
Besides, in addition to the 3 Sweatcoins for $650 option, there is also the option to exchange 50 Sweatcoins for $20. If you divide $000 by 1 Sweatcoins, that means each Sweatcoin is worth approximately $000. If I multiply my 1 Sweatcoins by $000, I get $20. So, if I plan to wait a few years before cashing out my Sweatcoins – or if I just become much more active than I am today – you can say that i made $30,13 with Sweatcoins in a few months.
SweatCoin Review & Verdict
Sweatcoin has won over many people with its innovative free walk concept. Firstly it's good for your health and secondly you will get something back, if not a lot of money.
The app actually works provided your GPS stays on and that the app is also running in the background. Granted, it drains the battery to some degree, but frankly, there's nothing to lose by trying it out. On the partner's website, you can exchange your Sweatcoins tokens for an item of your choice at the same price.
In summary, Sweatcoin is a novel application that helps you stay healthy by encouraging you to walk. in exchange for vouchers, coupons or money. The only problem is that too much personal information is requested during registration. Of course, it takes a lot of time and patience to get a gift like iPhone X.
Advantages and disadvantages
Benefits of SweatCoin
It's a new way to count your daily steps while putting you in a more playful mode;
The concept and the mission are excellent, because they encourage people to walk more;
You can redeem your steps for discounts and donate your SWC to crowdfunding campaigns;
Sweatcoin has a simple user interface, so it is easy to navigate.
But also, here are the cons of the app:
They seem to do everything they can to limit the user's steps;
It faces a lot of inaccuracies in its algorithm;
The items listed in their product section might be cheap, but they conceal shipping costs;
Every time you buy something, you have to go through a lot of registrations;
Limited number of rewards.
See also: Top: 5 Best Ways to Earn PayPal Money Easily and for Free & Review: All about Paysera Bank, to transfer money online
For me, Sweatcoin is definitely worth it. I get paid to do something – walk – that I would do anyway. You really make money walking. Believe it or not, you really do get paid to walk with Sweatcoin.
In my opinion, this makes the Sweatcoin app really worthwhile, but you have to be careful, in most scenarios these apps end up shutting down abruptly, so don't make this app your main source of income.