Best Paid Streaming Sites of 2022: It's not always easy to find happiness with the big streaming platforms! And for good reason, the quantity does not make the diversity. Looking for new images or new sounds? Let yourself be guided…
While Netflix has established itself as the great leader in VOD (video on demand) and SVOD (video on demand subscription), others streaming platforms are trying to succeed in this new world of entertainment.
Movies, series and documentaries in streaming, here is our comparison of the top best Paid Streaming Sites in 2022 that will help you refine your film culture and gain in originality.
Cinema & TV: Top Best Paid Streaming Sites to Watch Movies & TV Shows
Le best paid streaming site is more than just a question of who has the biggest shows. It is application experience, how quickly it releases new content and price-performance ratio.
The TV landscape is changing rapidly, thanks to the best streaming services of 2020 - and that means all of the major US studios are looking to catch up with huge competition from Netflix and Amazon Prime Video.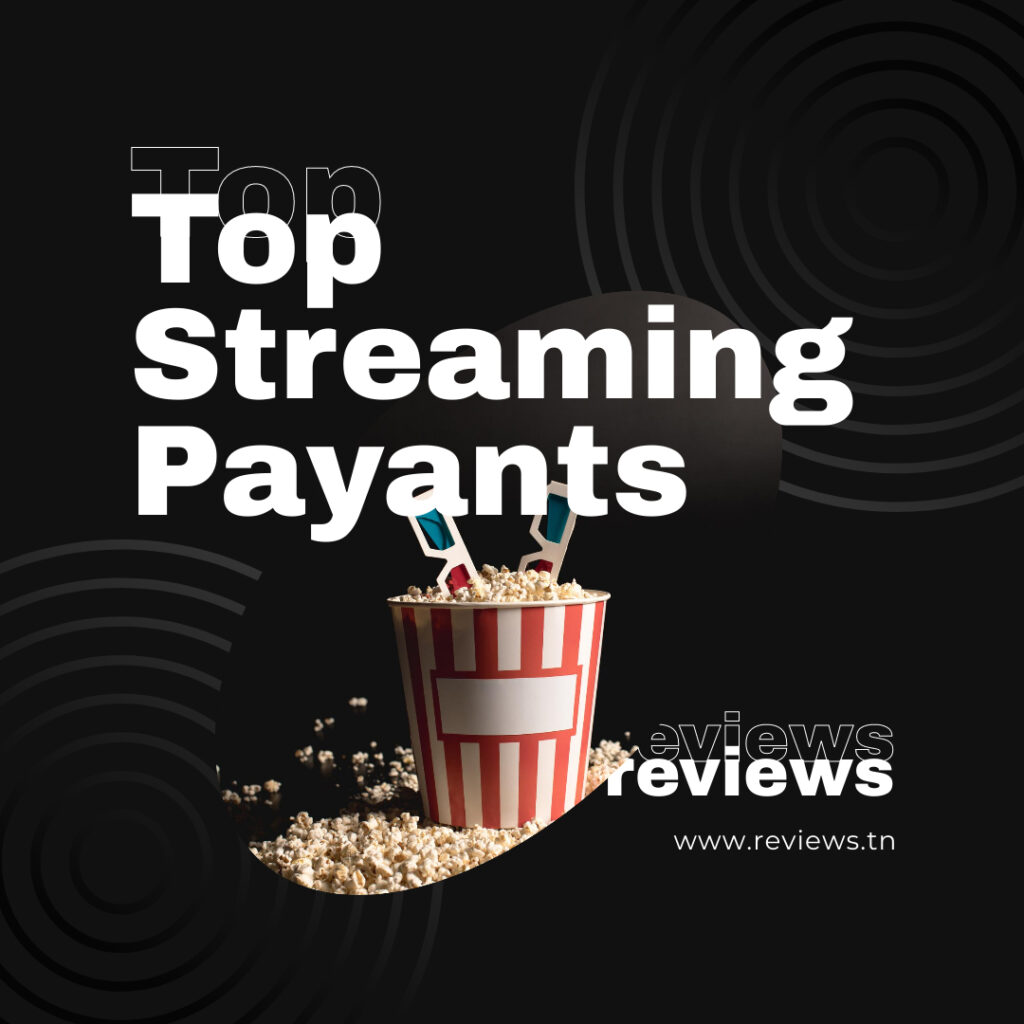 The last metro by François Truffaut, Les Demoiselles de Rochefort by Jacques Demy, The Dictator by Charlie Chaplin, or even Twin Peaks by David Lynch, all of the great classics that have entered the Netflix catalog since April! The series La Casa de Pape / would it no longer be successful?
Certainly so, reassure us the latest barometers of video on demand from the National Center for Cinema and Animated Image (CNC).
Thus, in May, in France, the famous Spanish series was still ranked second in terms of audience, just behind Dynasty and ahead of Outlander, also broadcast by the world number one in unlimited video on demand with subscription (SVOD). .
American giants leave a few crumbs
So why such a turnaround? Netflix is ​​definitely looking to expand its audience, and that's understandable. During the confinement period, the High Authority for the Distribution of Works and the Protection of Rights on the Internet (Hadopi) noted a 25% increase in the number of subscribers to a SVOD platform. They now represent half of Internet users. Most surf primarily on Netflix (59,4%), Amazon Prime Video (32,6%) or Disney + (23%).
+ 36,5% This is the growth of the French video on demand market over the first three months of 2020.
The American giants are therefore far from being worried for the moment. But, lower in the CNC's ranking, are much less well-known broadcasters such as ADN, a specialist in Japanese animation (7%). Like what there is still room for other actors. Lovers of confidential works, heritage films, offbeat or short films know that their good luck is elsewhere than on Nerflix or Amazon, with services like Mubi, E-cinema, Bref or Outbuster.
And for music, it's the same: lovers of classical music, jazz, blues or concerts will visit Qobuz, Qwest or Medici.tv rather than Deezer or Spotify. So, if you are dying to think outside the box, we have identified around thirty platforms to take your eyes and ears off your feet… and let yourself be surprised!
193 million: the number of Netflix subscribers worldwide. Most of SVOD is now present in 190 countries with the notable exception of China.
Read also : Top 7 Free and Legal Streaming Sites & Best Free Streaming Apps to Watch Movies & Series (Android & Iphone)
Movies & Series: Best Video On Demand Streaming Platforms
Recent films, short films, documentaries, original series, heritage masterpieces or obscure but crazy nanars… There is a platform for everything.
The French still rented 25 million films each year, twenty-five years ago, in more than 5000 video clubs. Today, there are only a few thousand resistors who frequent these DVD rental shops which can be counted on the fingers of one hand.
It is the end of an era, but the beginning of another, that of streaming, that is to say of live broadcasting from a video on demand platform with (SVOD) or without subscription (VOD).
Thousands of films, series, documentaries and reports are now just a click away on TV, tablet or smartphone.
Netflix and Amazon Prime Video have taken over the global market, but a host of new players have, paradoxically, arrived.
Disturbing documentaries, crazy feature films, hilarious short films… The diversity of SVOD production is surprisingly rich and largely complementary to the programs of DTT and internet operators (Orange, SFR, Free, Bouygues Telecom…).
Anyway, note that all Best Streaming Platforms Video on Demand typically offers a month's free trial or, at worst, just one week - but that's rarer. And most offers are non-binding.
See also: 22 Best Sites to Watch Free VF Movies (2022 Edition) & 21 Best Sites to Download Free Movies on PC
So you can taste everything without spending anything. And if a service tires you out, you can quickly change it.
We let you discover the ranking of best Paid Streaming Sites to watch your films and series in 2022:
Best streaming platforms for the whole family
Streaming movies for the whole family: Faced with the American giants of SVOD, French distributors are expanding their catalog of feature films. Here is the list of the best streaming platforms for the whole family :
If you are a movie and / or TV connoisseur, there is only one go-to player in town and that is Netflix. It is, unequivocally, the greatest and the best paid streaming site, although it does not always fill its digital shelves with new films and new must-see televisions; That said, it's the basic streaming that you must own if you ever plan to cut the cord and survive without it.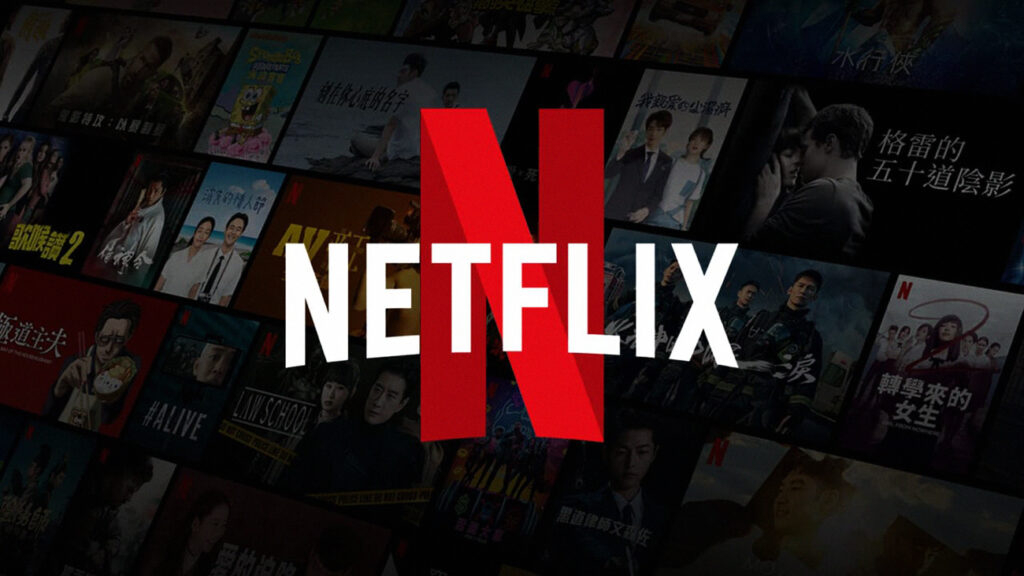 Most smart TVs these days come with Netflix apps, and finding a streaming box without it is like finding a needle in a haystack. The quality of the movies and TV shows we've tried, mostly streamed in Ultra HD, both on TV and on tablets is exquisite.
Since launching its own original content in 2013, Netflix's original library has grown to enormous size, with dozens of award-winning series including Stranger Things, Orange is the New Black, The Crown, Master of None, House of Cards and later The Witcher and Top Boy…
It is the direct competitor of Netflix. Unfortunately, like his rival, Amazon Prime Video offers a thinner catalog in France than in the United States. We appreciate it especially for its complementarity with Netflix, because Amazon also produces its own successful series only available through its platform and which it would be a shame to miss. Among them : Mozart in the Jungle, Transparent, Under The Water ou American god.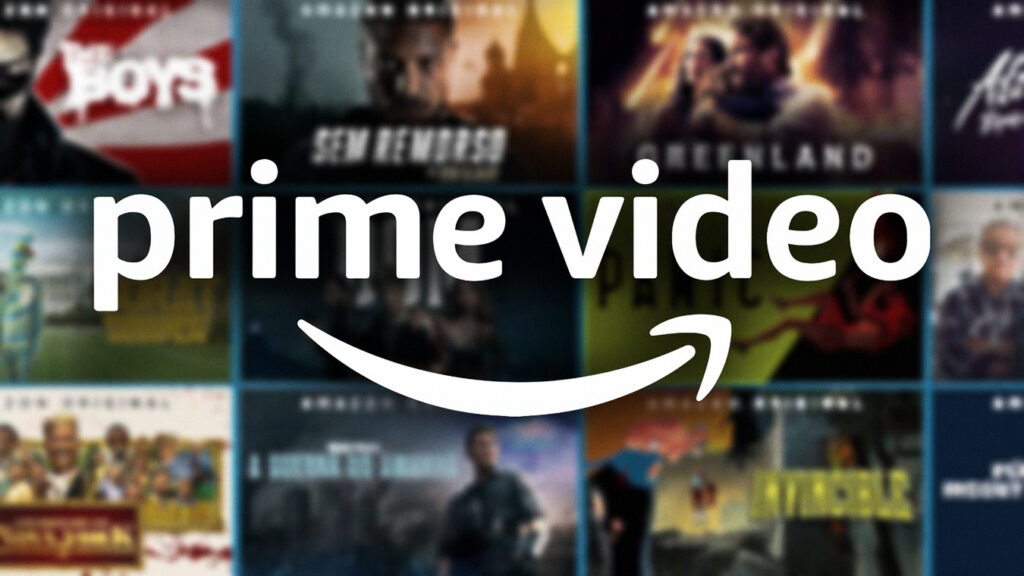 How does it works? Available free of charge to anyone who has subscribed to the Amazon Prime offer on the online store. This subscription of € 49 per year, or € 5,99 / month, offers benefits for those who regularly order from Amazon. And suddenly access to the video streaming service.
Prime Instant Video is available for PC and Mac, Kindle Fire HD, iPad, Xbox One, PS4, Internet-enabled TVs and Blu-ray players, Sony Home Cinema System, Sony Network Media Player. Sony and a myriad of other minor devices that won't be mentioned.
With twenty years of existence and a catalog of more than 7 titles, UniversCine competition from Netflix and Amazon on the film side.
This VOD service even has the advantage at look at some works not yet available from the two American mastodons: Parasite, the last Palme d'Or at Cannes, Les Misérables, quadruple Caesarized in 2020, or Le Chant du loup, also awarded a statuette this year.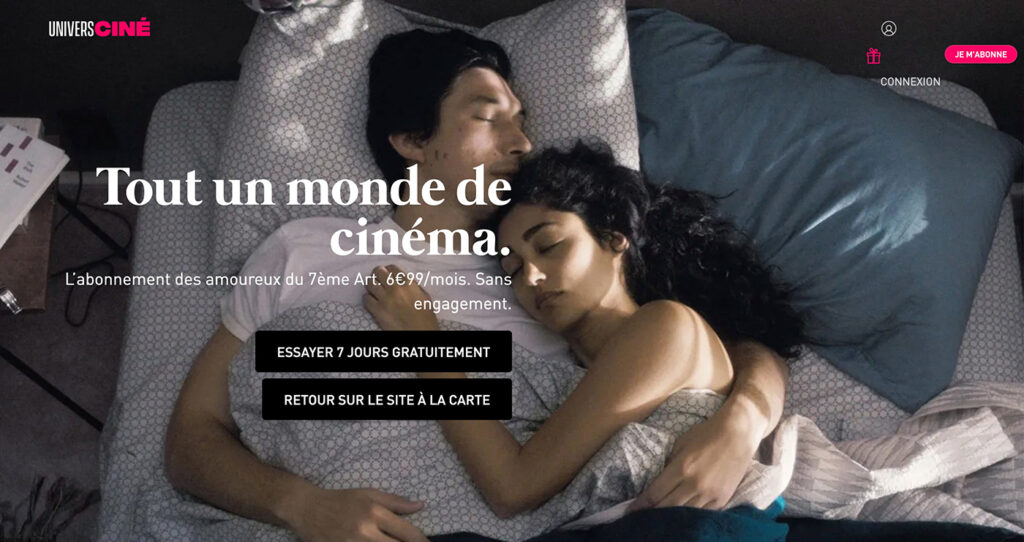 The site is the initiative of some fifty French producers and distributors, which explains its substantial catalog. It only lacks series.
Other major player in VOD (with or without subscription), FILMOTV has acquired in twelve years of existence a rich and varied catalog. Adventure, war, police, fantasy, drama, youth ...
There is something for all tastes and all ages, recent or old films, sometimes classified in an original way. The European section thus unveils a beautiful palette of Danish, Italian and German films.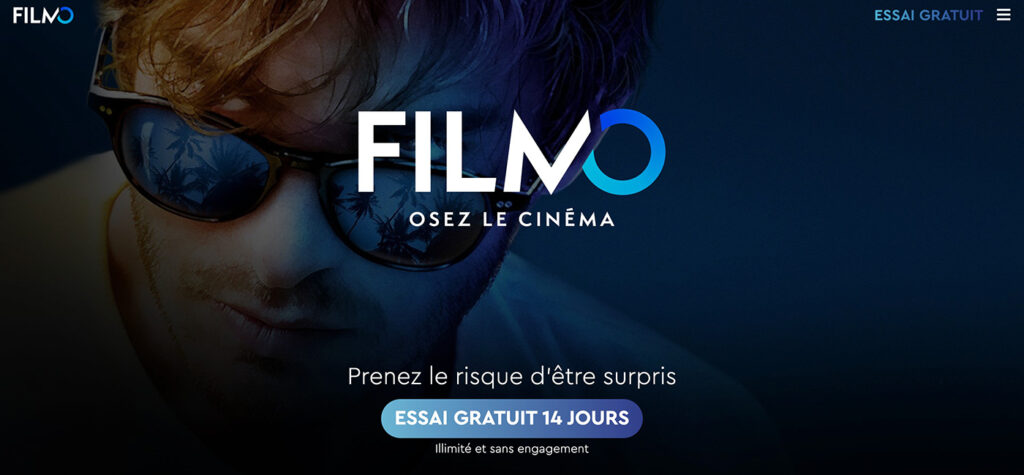 Other selections, entitled "Black Lives Matter", "special contagion" or "special Ennio Morricone" echo the news, this makes FILMOTV one of the best streaming platforms for the whole family.
To help us choose, a partnership with the SensCritique site provides opinions, and the FilmoMag section offers a number of shows and interviews.
5. The Web
As its name does not indicate, THE WEB is the video-on-demand service of 230 partner cinemas. They are scattered throughout the territory, in Paris, Noirmoutier, Avignon or Saint-Julien-en-Genevois.
The catalog has around 500 films with around ten new releases each month. After choosing a work, you must therefore select your cinema, since part of the site's earnings are donated to establishments. A good way to support independent theaters.
All the great Disney classics, cartoons or feature films, are on DISNEY +, from Beauty and the Beast to 101 Dalmatians and The Aristocats.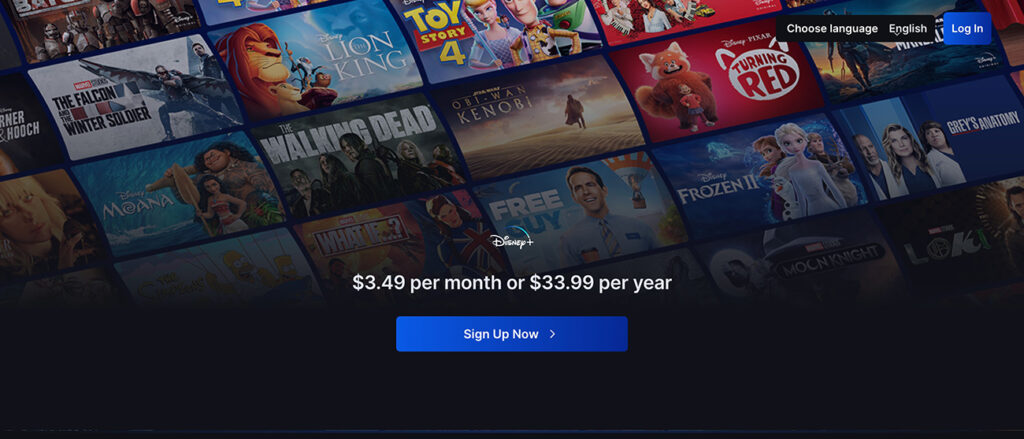 To this, the SVOD platform adds the worlds of Marvel superheroes, Pixar animation, the Star Wars saga and most of the National Geographic catalog. Just that!
Best streaming sites to watch original series
The best of French series and American series are now accessible on specialized platforms. Here is the ranking of the best paid streaming sites to watch original series :
In February 2019, Canal Play becomes CANAL + SERIES. We find here all the original series of Canal Plus, that is to say the best of French production: Black Baron, The Office of Legends, Gears and many others.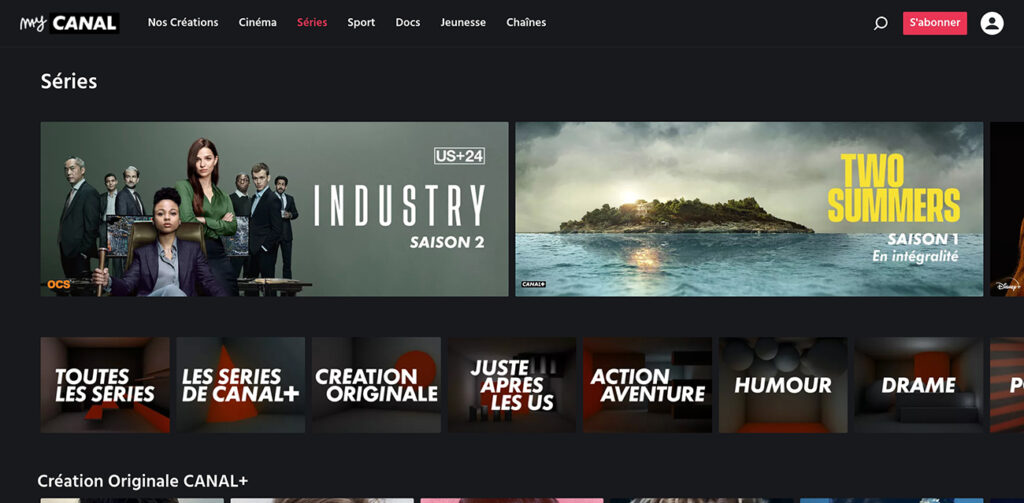 The television group has also negotiated partnerships across the Atlantic to obtain the exclusivity of certain American series (This is Us, Empire, Dexter or Homeland), with a section "Just after the US" to discover the series that work in this area. same time in the United States.
Read also : Mamcin to Watch Plus Belle La Vie en Streaming Free (In Advance and Replay)
The American channel Starz landed in November 2019 in France. Its SVOD catalog is made up of various films, including many recent titles and original series passed down to posterity or in the process of becoming such as Spartacus or Mr Mercedes and The Stand.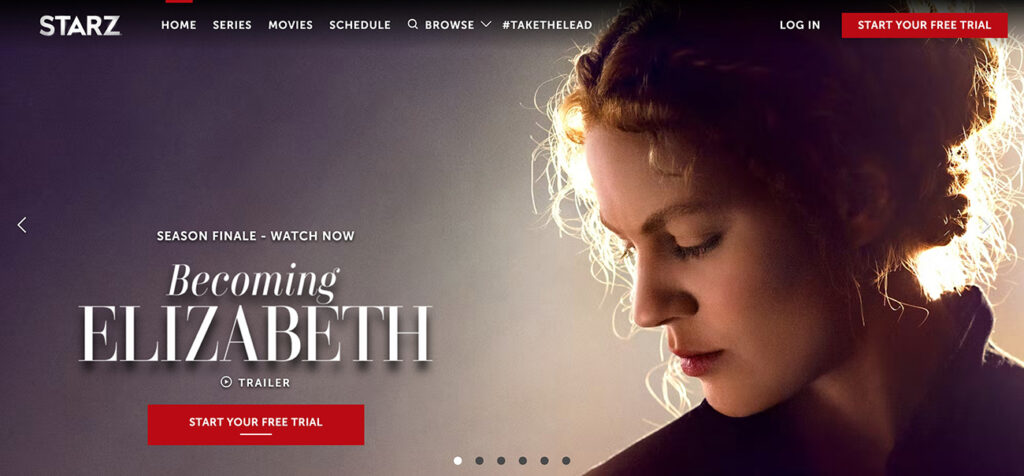 3. APPLE TV +
Launched at the end of 2019, APPLE TV + is another SVOD newcomer who announces, and this is his trump card, original programs every month, just to immediately compete with Amazon Prime Video or Netflix.
To fulfill its big ambitions, Apple has already secured the participation of starsTom Hanks in Greyhound, Jennifer Anniston and Steve Carel! in the series The Morning Show or Oprah Winfrey in a new talk-show ...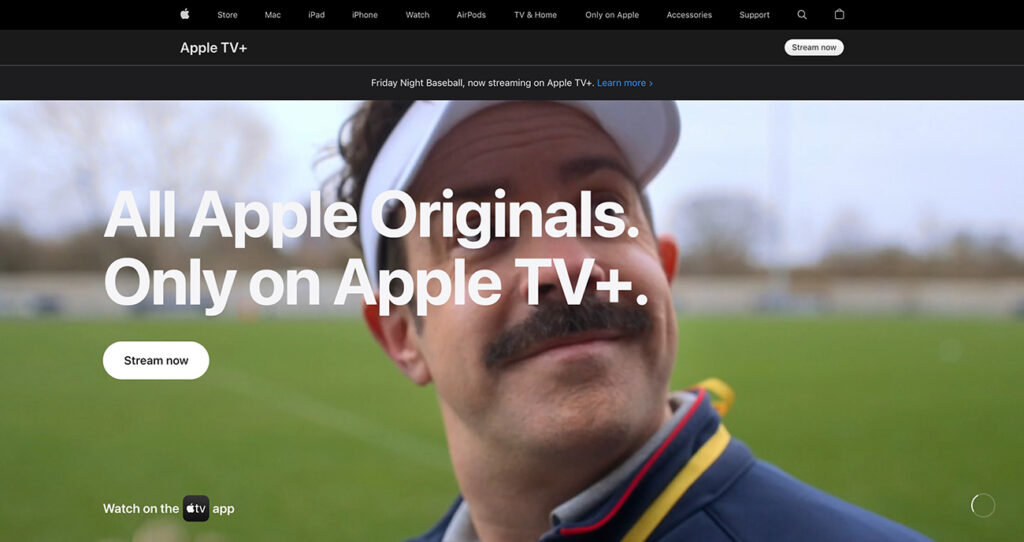 Also see: 25 Best Free Vostfr Streaming Sites
Top paying offbeat and original streaming sites
It is an understatement to say that we find everything in SVOD, in particular crazy films. For short and docus formats, by developing modern platforms, auteur cinema is finding a new lease of life.
Here is the list of best offbeat and original streaming platforms :
This is where this very useful article ends for all fans of VOD and SVOD streaming (who are you?). I hope that now you never have to struggle again to choose the best Paid Streaming Sites.
To read : 21 Best Free Streaming Sites Without an Account (2022 Edition)
Do you know of any other best streaming platforms that have not been featured in this article? Let us know in the comments and don't forget to share the article!