Insta Stories - Watch Instagram Stories without being seen: You can easily watching someone's Instagram Stories without them knowing on computer and mobile by following a few simple steps.
If you're someone who tends to watch Instagram Stories from your co-workers, exes, friends, or anyone you no longer follow, you know very well that they'll be able to see you. watched them. You could create a fake Instagram account and then do your digging on Instagram, but if you don't want to go through those hassles, you can easily viewing someone's Instagram account anonymously.
In this article I will share with you the complete list of best sites to watch someone's Instagram Stories without them knowing in 2023 and that you can use them for free on computer or mobile.
Insta Stories: Top Best Sites to Watch a Person's Instagram Stories Without They Knowing
When someone posts an Instagram Story, Instagram lets them know who viewed it and signed up for it. But there are times when you want to watch a Story without letting the user know.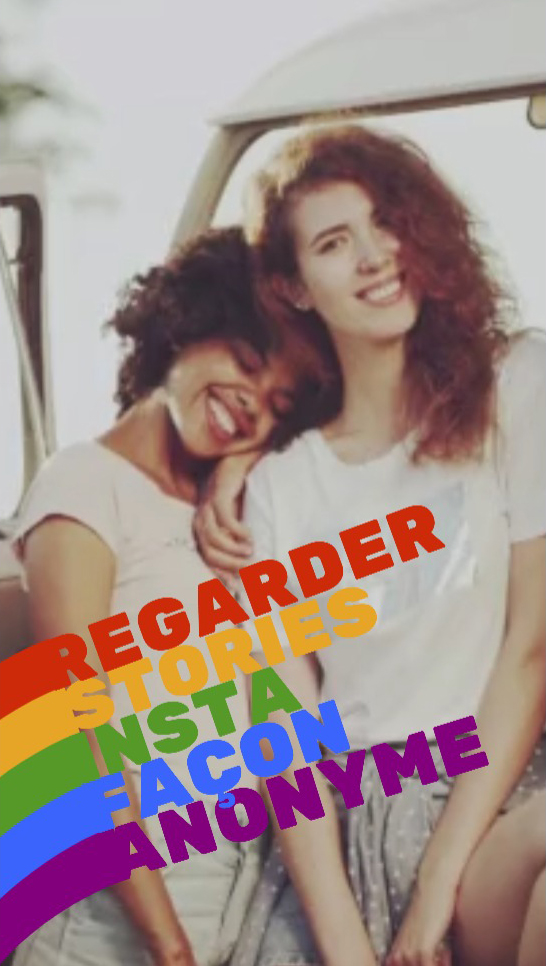 Discover: How to delete your Instagram account permanently in 2023?
Maybe to anonymously watch the story of your friends, relatives or you are doing market research and want to take a look at the Instagram strategy of a competitor brand, and you prefer to keep this information discreet.
Whatever your reasons, here is 2 ways to view someone's Instagram story without anyone knowing. I invite you to discover them in the following sections.
Method 1: Click on the following Instagram Story and drag to the back (No download)
This method uses the interface that allows you to swipe between Stories from different users. Here's what to do:
Find the profile whose Story you want to secretly see on your feed, and click on the profile next to it.
Tap the Story to pause it, then slide slowly and carefully in the direction of the Story you want to see. It will appear as if it is on the adjacent side of a 3D box.
See to do not slip all the way, because if you do, the user will see that you have viewed it.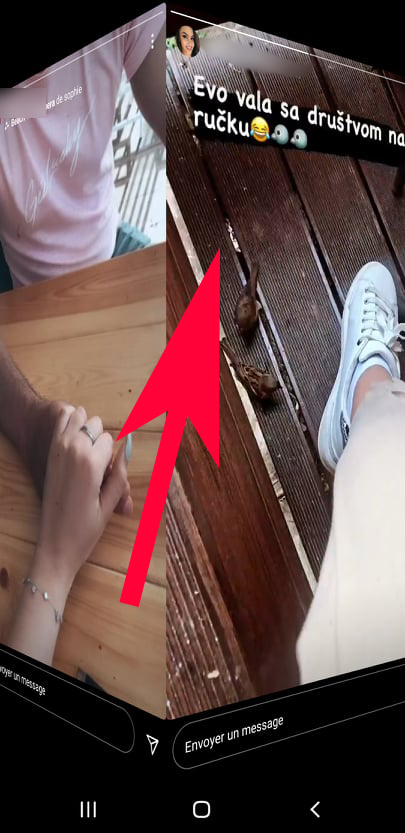 The major disadvantage of this method is that you can only view the first Story in this profile's feed, and that you will not be able to view videos. Another problem is that it can be easy to accidentally slip all the way through - and then the whole exercise will have been futile.
Read also : The Best Free & Fast Youtube MP3 Converters & OnlyFans: What is it? Registration, Accounts, Reviews and Information (Free and Paid)
Method 2: Sites to watch Instagram stories without being seen (insta stalker)
This method requires the use of one of the best sites to watch someone's stories without them knowing. Viewing Stories through these apps is not counted in stats, so the user won't know you've seen them.
These tools come in handy, especially when you've un-tracked someone but for some reason still want to see what they're doing without them knowing it.
here is List of the best sites to secretly watch Instagram Stories anonymously from a desktop computer or your smartphone in 2023.
Insta Stories : This site allows you to view Instagram Stories anonymously as well as upload photos and videos. Meeting on insta-stories.ru and search for the user. If their profile is public, you will be able to view and download all of their current stories anonymously.
Insta stalk stories (insta stalk stories): This website claims to be the "easiest way to explore Instagram users and their stories" but, given the name of the tool, you already know what you're getting into. The website allows you to view Instagram Stories without being seen. It also allows you to view the person's profile picture in full size.
IG Stories : A very popular site similar to Insta Stories and Insta Stalker that allows you to download and watch a person's Instagram Stories without them knowing.
insta stories : Another of the best sites on our list for viewing Instagram stories anonymously and easily.
While these sites and apps are useful when you want to watch someone's Instagram Story without them knowing, there is a catch. The user must have a public account.
So if you're looking to see what your co-worker shared over the weekend or if you're checking in with an ex and their account is private, you're out of luck that's why I suggest to opt for the first method.
To discover also: +79 Best Original Profile Photo Ideas for Facebook, Instagram, and tikTok (2023 ✨) & 10 best sites to view Instagram photos and videos without an account
Why are unknown people viewing my Instagram Story?
Over the past few weeks, more and more people have noticed that the number of views of their Instagram Story has increased, but many are from people who don't follow them, and multiple have their usernames in Cyrillic text.
At first, our theory was that this was a rise in tools that allow people to covertly view (and even download) people's Stories without being logged in. Popular with "social media stalkers," these sites ask you to enter the name of the person whose story you want to see, and allow you to view all of that person's stories… without being logged in. We then have the impression that they have been consulted by a robot account.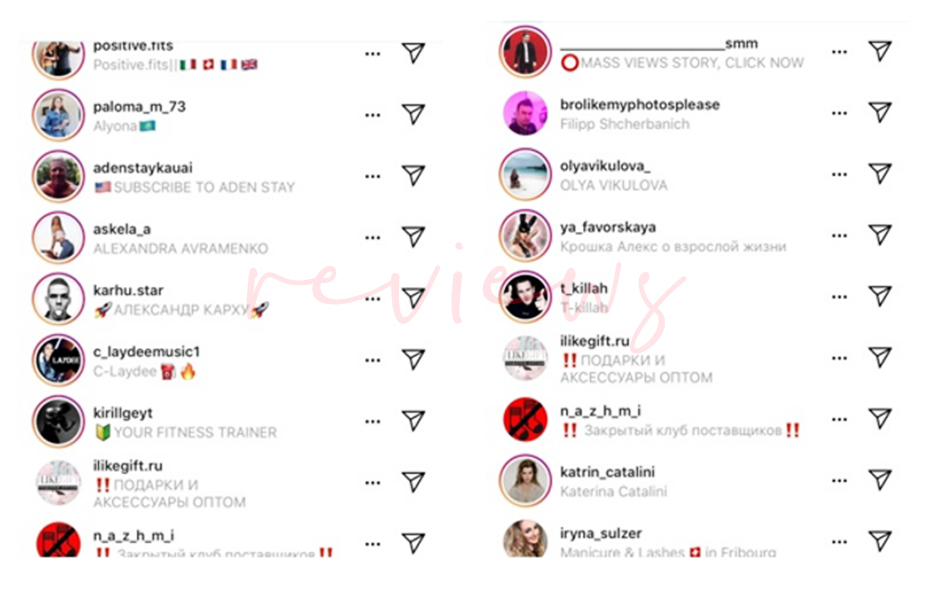 Since several of these sites (which we won't link to!) Are Russian, we thought this was the cause. However, when the problem became widespread, we realized it wasn't.
In fact, we now notice that some of the random accounts are owned by users with thousands of followers, and not all of the accounts are Russian. This is a new (and not very good) attempt to increase engagement and follower numbers.
Read also : TutuApp - Top Best App Stores for Android and iOS (Free) & LED Ring - Which Ring Light to Choose?
For example - let's say you post a Story about completing a half marathon. You see that someone you don't know has looked at your story. You click on his profile and notice that he also talks about running. You notice they have 200 followers and you're like, "Wow, and they watched MY story! So you follow them.
That's the theory, anyway. In fact, you are probably getting annoyed.
Unfortunately, the only way to stop them right now is to make your profile private or send your story to "close friends" only.
Discover: AdopteUnMec - Guide, Account, Membership and Reviews & Instagram Logo: Download, Meaning and History
We hope our article helps you watch Instagram stories without being seen, don't forget to share it with your friends!