It is sometimes difficult for students to find answers and complete assignments because all Today, almost all schools and universities are moving to online learning. Students struggle to adapt to online teaching. Chegg is a competent aid for students and is designed to meet the needs of almost all students around the world.
EXPLORE Chegg
Chegg is a platform specially designed for students who want easy access to borrowed books, online tutors, solution guides and more. It's also a great place to go to if you need help with your homework or exams.
Its site is an online solution for posting internship and training offers, with a wide reach among students who are looking for job offers. It is possible to manage several offers simultaneously, to create an internship program and to continue the recruitment process thanks to the mechanisms of Chegg-Internships, which help the company to find the most suitable candidates for the proposed offers.
The platform also offers other resources for students: pre-designed worksheets, checks anti-plagiarism, cheap textbook rental.
The tool also provides content with guidance on how to develop a successful internship and training program, and how to address issues such as salaries and benefits, among others.
To speed up the creation of job offers on the platform, Chegg-Internships also offers ready-made descriptions to add to each of the opportunities, with the requirements and functions of the position, according to the field of activity of the candidates, such as marketing, public relations, graphic design, etc.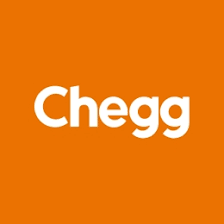 The platform is a California-based American online tutoring site that uses top-notch tools, resources, and cutting-edge technology to help students study beyond the classroom. It offers physics and digital textbooks, online tutorials, homework help, scholarships and internship services.
Relative: Quizizz: A tool for creating fun online quiz games
What are the features of this platformstudies?
The key functions of this platform are:
The self-service portal
The publication of job offers
Reports and statistics
The activity dashboard
The flagship offers of The platform
It has two flagship offers, namely:
Chegg Study
The "Chegg Study" function is the most popular service offered by the tool. It is a website and app based monthly subscription service that allows students to get help with their homework online. This is a much appreciated service.
One of the cool features is algebraic homework. Assuming you don't know how to solve an algebraic problem, cr service users can take a picture of the problem and get an answer from an expert in less than an hour.
Chegg Books
One of the most popular products on the platform is Chegg Books. It allows students to rent textbooks at a fraction of the cost of purchasing them. Borrowed textbooks are delivered approximately two days after ordering and can be borrowed for up to 90% less than if you had purchased the textbook.
Read also: Duolingo: The most effective and fun way to learn a language
How to create a free account on Chegg?
Like most subscription services, the platform offers a free basic account. Opening a basic account is quick and easy. If you wish, you can subscribe to the services of the platform for a monthly fee.
To create a free account on the platform, follow the steps:
Get to chegg.com;
Press on " Sign up";
Enter your email address. Then Create a password;
When finished, press " Sign up";
On the interface, click Student;
Choose if you are high school or college students;
Enter the name of the college;
Select the school year you are in;
Then click on Create an account: And it's done ✔️
Chegg on video
Price
The Chegg site does not have a free version. It has a free trial period. However, his subscription starts at 14.99 $/B.Cis. This particular subscription can be canceled at any time you wish.
It offers a variety of pricing plans, so you can find something that fits your budget:
Chegg Study: $16.95/month
Chegg Math Solver: $9.95/month
Chegg write: $9.95/month
Chegg Tutors: $30/month for 60 minutes of tutoring
Chegg Tutors: $48/month for 120 minutes of tutoring
Chegg Tutors: $96/month for 240 minutes of tutoring
Chegg is available on …
The platform is accessible from your web browser on computer and on your Android or iOS devices.
Users' review
I have obtained many textbooks through chegg throughout my college experience and chegg has always gotten me a great deal on my books, shipped quickly, and has helpful resources such as problem textbook solutions .

Verified customer from USA
This is a 100% scam they closed my re-subscribe 2 days before with 0 questions and my little sister literally needs 2 answers they keep forwarding chat from agent to advc then to manager, and all continue to copy-paste their answers, sorry we can't help you. and they all know the problem is on their side and they admit it. what a crap service this is 100% scam they closed my resubscribe 2 days before with 0 questions and my little sister literally needs 2 answers they keep transferring the chat from agent to agent advc then to the manager, and all continue to copy-paste their answers, sorry we can't help you. and they all know the problem is on their side and they admit it. what shit service

Ussef Lamini
Chegg platform is okay. However, for higher level courses, it is useless for instant answers. Despite what the advertisements may boast, there are many questions, and few answers. You have to plan ahead to get an answer, and it's not guaranteed. If you're taking a lower level course, Chegg is a good fit, but if you're taking a higher level course – be warned – you need to work weeks in advance. The site is rather glitchy and hard to navigate, and that's the main flaw. I give Chegg:

B+ for accuracy of responses; C for response time; F for the design of the site; F for advertisements; A for the friendliness of the responders

Elispeakstruth
Well, I will use this application with the last breath.

Zubair King
It does what it says on the label. Overall, the solutions are very helpful and accurate, and the site is easy to navigate. However, new updates to the site are poor and should be reversed as the Chegg Study site is harder than necessary to find. Other than that, if you are struggling with any course or module, only use Chegg and not useless alternatives like Course Hero.

Nathan Okoru
I could not use it due to an error or technical problems. They should reimburse me for this, because I couldn't use it when I needed it the most. When I called they said they wouldn't give me any money back. Which is crazy. I hate Chegg! They don't let you use it on 2 devices at the same time, even if it's me using it and not someone else. It's crazy ! They should pull themselves together and let their users use it.

Nelly svabska
To read : 10 Best Free Mauricettes Calculators to Calculate Working Hours
alternatives
FAQ
What happens if I return my books late?
Have you already returned your book(s) and you have been charged a fee? Write to us (chegg) and we'll take care of it! You can reach our support team by chat, text or phone.
Can I discontinue my subscription to Chegg Study?
To pause your monthly subscription on a desktop/laptop, click the link below. You may need to log in if you haven't already.
How will Chegg use materials uploaded to Uversity?
Accepted Uversity materials will be used in a variety of ways, including the original format and derived components, to better support learners throughout their course. Chegg will bring educator-created content to students in 2022.
How does multi-factor authentication work?
To help authenticate your account, we may ask you to complete an additional step when you log in.
"Multi-factor authentication occurs when your login activity looks different because you are logging in from a new browser or device. When this happens, we send a verification code to the email address associated with your Chegg account.
The one-time verification code will expire 5 minutes after it is issued, requiring you to go through the authentication process again to get a new code.
If you received a one-time access code that you did not request, please reset your Chegg account password immediately.
If you cannot log in to Chegg because you do not have access to your account email address, please contact us.
Chegg References and News
How to Get a Free Chegg Account